Today I'm gonna unveil you a few details about the new Celeron E1200 (1.6 GHz). Accurately the processor will be available in the market ( this month ), with wholesale price $53.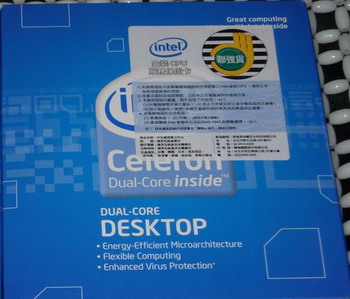 Concrete copy has the marking SLAQW, it is packed in Malaysia on 28 December, 2007.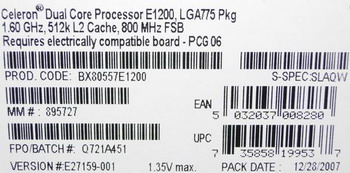 This dual core processor LGA 775 operates at 1.6 GHz frequency , It is equipped with 512 KB cache in the second level, it supports 800 MHz bus, maximum vcore is equal to 1.35 v.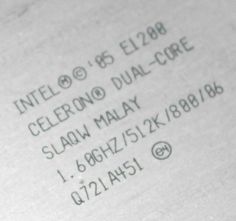 Using the motherboard on base of chipset Intel X38 , this processor overclocks up to 3.2 GHz, which is already twice as the default frequency .

The processor is based on M0 stepping , its overclock successes will depend on FSB wall value and motherboard abilities .